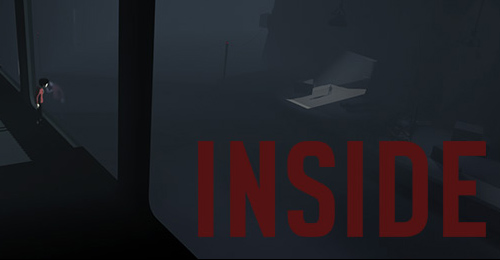 INSIDE / 2011 - 2016 / Playdead / Video Game
The spiritual successor to indie-darling LIMBO follows a young boy's struggle to survive a dystopian world as he is drawn ever further into a sinister project. The game has been under development since the release of LIMBO.
Reviews has been quite positive!

IGN 10/10
Giant Bomb 5/5
Polygon 9.5/10

My job is: Lead Animator, Character building, Rigging.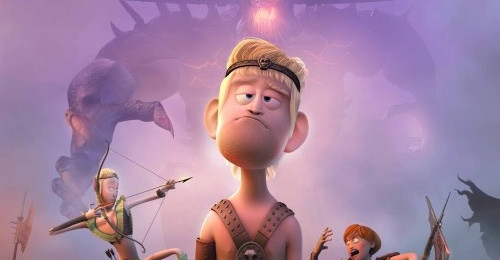 Ronal the Barbarian / 2011 / Einstein Film / Stereoscopic CGI feature film
A 3D animated feature film about a young barbarian who needs to find himself in order to save his tribe. Great evil awaits in his path. However he brings company along the way. I worked at this project as one of the six animators who individually delivered 46 seconds of footage per week. It took us 9 months of solid work. The film is very beautiful and had an amazingly low budget.

My job was: Animation.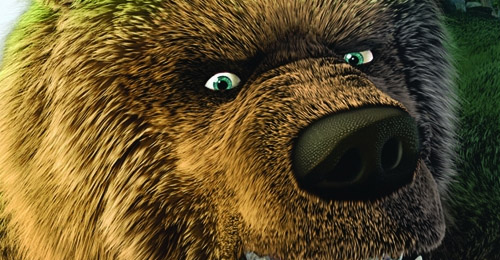 The Great Bear / 2009 - 2011 / Copenhagen Bombay / CGI feature film
A 3D animated feature film about a young boy and his sister going to visit their grandfather in the large forests up north. Their grandfather had always told the boy about a large creature living in the forest but they would never have expected to actually meet the monster. The budget was exceptionally small and many of us had many hats on during production. I worked on the project for more that two years. The first couple of months we made a pilot which turned out well. Then I went to production design and later on animation and effects.

My job was: Produciton design, Painting, Concepts, Animation, Effects.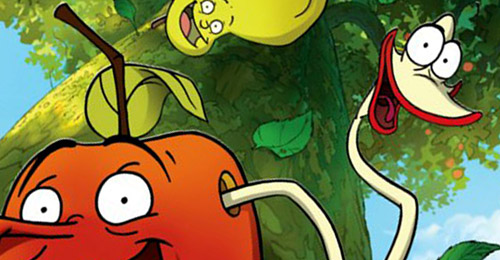 Apple and the Worm / 2009 / Copenhagen Bombay / 2D feature film
An apple and a worm sets off on a life expanding journy to discover what the purpose of an apple is, and the purpose of a worm.

My job was: A dreamsequence.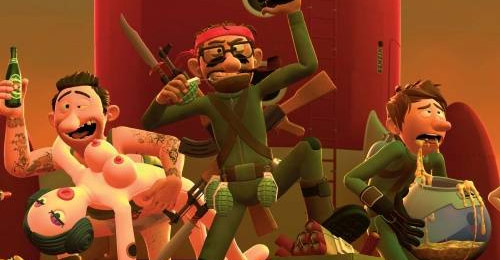 Journy to Saturn / 2008 / A-Film / CGI feature film
A group of odd balls take on a mission to go to saturn without knowing why and what cataclysmic consequences might entail.

My job was: Animation, Prop Building.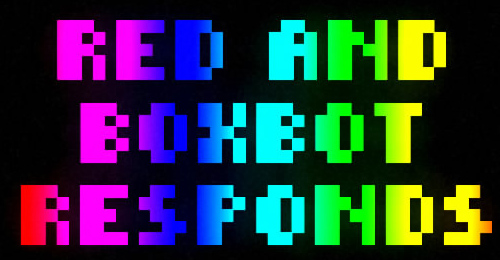 Red and Boxbot responds / 2007 / Personal / 3D short film
Soeren Bendt and I went to Stuttgart, Germany to participate in a 48 hour 3D jam competition. The objective was to incorporate a 3D model of "The Red Girl" in some kind of animation. We arrived bare handed and managed to produce a very impressive little short film.

My job was: Everything.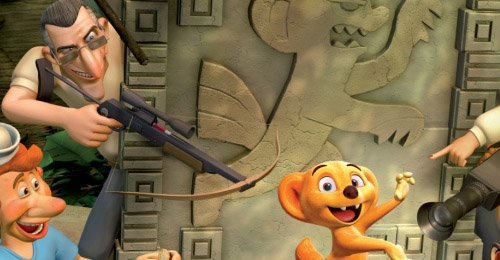 Jungo Goes Bananas / 2007 / A-Film / 3D feature film
Jungo is at it... once again.

My job was: Animation.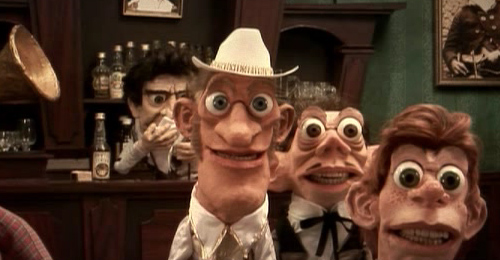 It came from the west / 2006 / Independent / Puppet Short Film
A western zombie flick made by puppet film director Tor Fruergaard.

My job was: Puppeteer.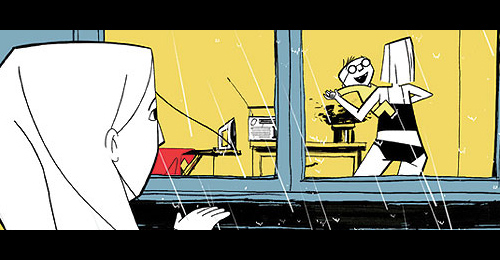 Skyggen i Sara / 2004 / The Danish Film School / 2D Short Film
Animation director Karla Nielsen graduated from the Danish Film School with this classically animated short film. Karla later won a prize at the great festival of animation in Annecy, France.

My job was: Animation.